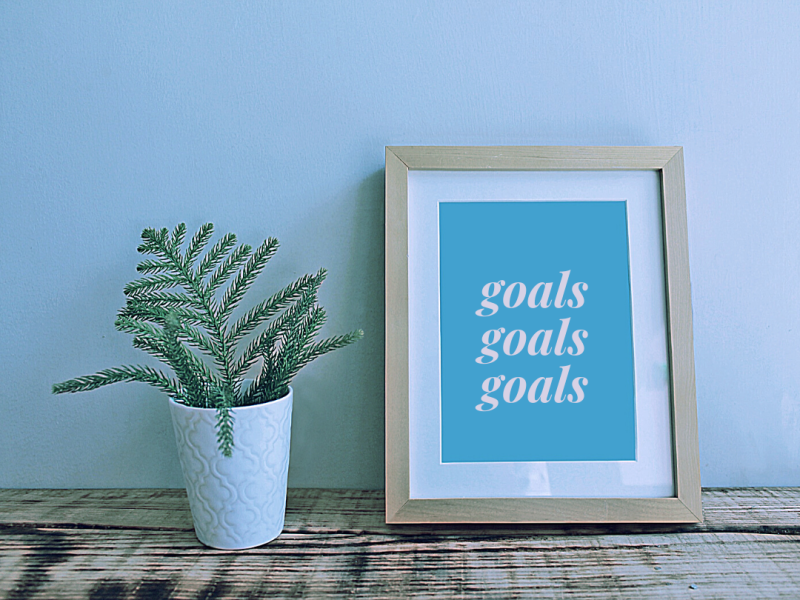 balance
New Goals
Most of us have accumulated issues or scenarios that lead us to think and behave the way we do. You won't be able to identify it because of your proximity but if you take a journal and you record your life's most heart-wrenching experiences, then you are off to a good start.
It's a step in the process that helps you re-enter your past and uncover the answers that define who and what your problems are and also the why behind it. Blocking out negative experiences only suppresses your mind's ability to deal with the situation and any triggers. Facing things head-on, even if it's voicing your deepest, darkest secret out into an empty room, helps your mind acknowledge what has taken place.
To create a roadmap that can help deal with internal issues, the process is straightforward:
   Uncover

   Acknowledge

   Action or Non-action.

This series of steps will help determine where you'll end up. You can either emerge from the process transformed and relieved. Or if you aren't able to complete all the steps, you'll find yourself in limbo. The will to overcome and rise from the ashes must be there. Don't allow yourself to be taken advantage off, even if it is by you.
When you're transformed or going through a transformation, it's enjoying being reborn. You see the world through a new lens. There are things you would have never noticed prior but then you observe and realize minuscule little details. The past has no hold on you anymore, the present exists with you now and then the future holds such opportunity for bountiful bliss it's like why you hadn't done this sooner.
That's why people say, "If only I knew then, what I know now."
Well, now you know and it's only fair that you try to put your career or business together through setting effective goals and timelines. People try to eat the whole cake in one sitting, but they forget the most important part; You need to bite a little at a time and chew softly. You'll get your entire cake, but you just need to manage your time successfully and what's important to you.
Being transformed is one thing, it's quite another to live and act the role. You would have been experiencing the high of life being great again and feeling like you're invincible. What happens after a while is the high becomes low if you're not feeding it. Your body rewards itself with endorphins and dopamine to say, "Congratulations you've worked hard," and this is what you accomplished. You can't expect to not continue to work hard and reap any rewards or benefits. It's like preaching, but not believing or talking the talk and not walking the walk. People should be able to see you by how you carry about yourself.
It's okay to aim high in life, and there's no rule or law against it. When you push yourself to the limit, no one but yourself can achieve it. After accomplishing this feat, others will come around and try to outperform you. But if you hadn't set the bar that high, there would be nothing for them to compete against. There's no doubt now that you'll just aspire to reach a higher amazing feat at a time.
Aiming high and managing achievable goals is all up to the individual. It depends on what people consider achievable goals. Is it materialistic, spiritual, tangible intangible? People can be fixated on wealth and status just because of societal norms but there are others who consider themselves worthy. Someone can be a master at stacking plates without having them break but no one would know that the skill was gained through years of practice and patience and only when in action then someone might acknowledge or notice.
In order for anyone to achieve effective goal-setting they can use this technique. You need to write what is that you want to achieve and the time frame that it should be possible within. Then you use the funnel approach to dig deeper into this goal and break it down into the most simple, comprehensible format that makes it easy and manageable. The key to anything is practice and more practice. The more you do something the more professional you become at it and it's only building your skill set. When tasks are spread out over a period, it doesn't become overbearing and it doesn't leave room for errors and failures. Time is the one factor that you can't get back, so as long as you're ahead, keep projecting for your future.
Sticking to over one goal can be difficult because we weren't designed to multi-task. Give yourself one thing at a time to do and prepare so you don't become a jack of all trades but master of none. It's good to tune out the noise, sometimes the people around you aren't interested in your well-being. Remind yourself daily of what you want to achieve and not listen to others whose contribution feels more like a dead weight than a balloon.
Invite Your Customers To A New World
Create a unique user experience on your website.
Good Copy Is Just A Few Clicks Away
It's the simplest way to get your message across.